Comprehensive Home Repairs and Maintenance
Need minor repairs around the home? At The Idaho Handyman, we do it all. Whether you're looking for plumbing, fixes for holes in the wall or siding, or minor roofing repairs, rely on us for comprehensive home repairs and maintenance services.
Trust our licensed and insured team to get the job done promptly and efficiently. Our services are backed by a one-year labor warranty. Contact us today or use our online form to request a FREE estimate!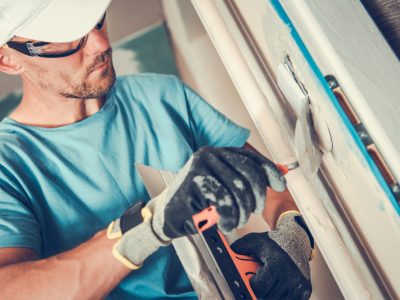 Free Estimates | Licensed and Insured | One-Year Workmanship Warranty
Free Estimates on home repairs and maintenance. Call today!
(509) 330-1255
Customer satisfaction is a top priority for us. We offer a one-year workmanship warranty, but we think our reviews speak for us! Here's what our satisfied customers are saying…
Chris, the owner, took time out of his day to come fix my garage door opener when I couldn't get my warranty company to help me. He arrived with a smile and a handshake and fixed the problem in 5 minutes! Such a kind man! I'm definitely using The Idaho Handyman in the future! Highly recommend!!!
Chris A
I was so happy to have ran into this company to take care of what I need to have done!
Mitch
Very professional and courteous. Highly recommend! Jay Jones
Jay Jones
Chris is friendly, professional and did great work in short time! We'll definitely call him again!
Alecia H
The staff was professional and courteous and the quality of work was exceptional. I will definitely use The Idaho Handyman in the future.
Brett C
Thanks for your help with repairing our siding the wind blew 5 pieces off the repair looks better than the original work that was done should have you guys done the residing of the house, and did I say how fast it was done. I well let everyone know how great you have been. Thank you
Dan P
Tanner did great work. Fast and efficient!
Sharilyn
Well done, efficient. Repaired a closet system rack and rod.
Penny F
Great job—may lead to a new job.
Elaine H
Very punctual, polite, fast working and excellent work. I plan to use them for all my future jobs
Geri P