Kootenai County, ID Handyman
Free Estimates | Licensed and Insured | One-Year Workmanship Warranty
Mon-Fri       8:00 am – 4:00 pm
COMPLETE HANDYMAN SERVICES
If you've got a project you need completed at your home or business, look no further than The Idaho Handyman! We complete projects big and small ranging from home repairs to remodeling services.
Contact us today to request a FREE estimate!
Veterans and seniors get 10% OFF!
Find the Best Handyman Near Coeur D'Alene ID
Handyman services can help you with everything from installation to repairs. If you are looking for reliable local handyman services near Coeur D'Alene, ID, you can trust The Idaho Handyman. Our experts are efficient at home as well as commercial repairs and deliver the utmost client satisfaction.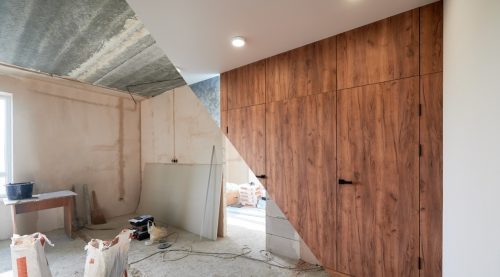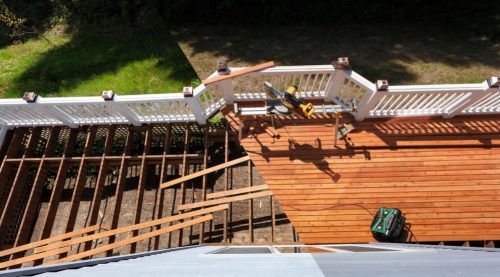 When you choose our handyman services near Coeur D'Alene, ID, you can expect the following services:
Home Repairs and Maintenance Services
Our home repairs & maintenance services will ensure that your property always remains in the best of shape. From washing your roof to fixing small appliances, our experts can do it all. We can also help with home addition repairs like smart home upgrade installation and fixture replacement.
Plumbing, Painting, and Electrical Services
Our plumbing, painting & electrical services are affordable and time-saving. Whether it's painting the interior or exterior walls or drywall installation, we provide all types of services. Our experts can easily fix leaky pipes or other issues with your drainage system to prevent water logging or wastage. Additionally, our efficient electrical services are perfect for ensuring that all the appliances in your home remain functional all the time.
Kitchen and Bathroom Remodeling Services
Our kitchen & bathroom remodeling services will come to your rescue when you want to give your property a new look. Whether you want to change the tiles or devices in your kitchen and bathroom, we can help with everything.
Call us now to get a free quote for our services!
See Our Recent Remodeling Work
At The Idaho Handyman, our professionals specialize in repairs and remodeling services. You get a one-year warranty on our services. We can handle both residential and commercial projects. Call us today for a free estimate!
Frequently Asked Question
The length of time needed for installation varies depending on the kind of flooring, the size of the space, and any other preparations that must be made. A simple installation can often be completed in a few hours to a few days. Based on your particular needs, we may provide you a more precise quotation.
Selecting the right contractor is crucial for a successful home addition project. Consider factors such as their experience, qualifications, portfolio of past work, reputation, and customer reviews. It's important to interview multiple contractors, request detailed proposals, and ask for references to make an informed decision.
Customer satisfaction is a top priority for us. We offer a one-year workmanship warranty, but we think our reviews speak for us! Here's what our satisfied customers are saying…
Chris, the owner, took time out of his day to come fix my garage door opener when I couldn't get my warranty company to help me. He arrived with a smile and a handshake and fixed the problem in 5 minutes! Such a kind man! I'm definitely using The Idaho Handyman in the future! Highly recommend!!!
Chris A
I was so happy to have ran into this company to take care of what I need to have done!
Mitch
Very professional and courteous. Highly recommend! Jay Jones
Jay Jones
Chris is friendly, professional and did great work in short time! We'll definitely call him again!
Alecia H
The staff was professional and courteous and the quality of work was exceptional. I will definitely use The Idaho Handyman in the future.
Brett C
Thanks for your help with repairing our siding the wind blew 5 pieces off the repair looks better than the original work that was done should have you guys done the residing of the house, and did I say how fast it was done. I well let everyone know how great you have been. Thank you
Dan P
Tanner did great work. Fast and efficient!
Sharilyn
Well done, efficient. Repaired a closet system rack and rod.
Penny F
Great job—may lead to a new job.
Elaine H
Very punctual, polite, fast working and excellent work. I plan to use them for all my future jobs
Geri P